from secretary gerneral's desk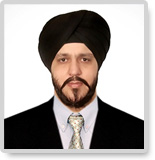 Jasbirendra Singh Sodhbans
Secretary General

Indian Government has unveiled incentives package of Rs.1700 crores to ensure continued export growth in the unpredictable global scenario. This comprises of Rs.900 crores for exporting specific products like chemicals, pharmaceuticals, engineering, electronics, handlooms & handicrafts and textiles goods by way of duty credit on exports to new and traditional markets, as announced by Honíble Minister of Commerce & Industry, Mr. Anand Sharma. Also Rs.800-1000 crores as interest subventions has been notified by Reserve Bank of India.

These measures will help exports goods to be competitive in the world market keeping in view the compressed demand due to global slowdown, worrying inflation and high volatility of rupee. Continued market diversification to reduce dependence in traditional markets of Europe and US and encourage exports to Latin America, Africa and CIS countries is the aim of the government. Exports to US Europe have been contracting, but both remain prominent markets for our goods.

All Industry Chambers and others have welcomed this foreign trade resque package which includes incentives and rationalization and simplification of procedures as cost saving measures.

The DCC Trade Directory is published for the promotion of foreign trade. Manufacturers, Exporters, Importers, Consultants, and Professionals & Traders who are member of Delhi Chamber of Commerce are listed in this directory with complete information about their companyís nature of business and the items in which they deal.

This Trade Directory is circulated to all Members, Manufacturers, Exporters, Trade missions, Foreign Embassies in India, Indian Embassies/ Consulates Abroad, Import Promotion Offices Abroad, Buyers, Buying Agent in India and Abroad, Exports Promotion Councils and Chambers of Commerce in India and Abroad.

This Trade Directory will now be available on the internet on the chamberís internet site www.delhichamber.com

This directory is being rendered to you for your reference & kind perusal. Further, this directory will be useful for you to make a discreet selection of your business partner in India.

It is my earnest hope that this trade directory will be utilized bit only for expansions of exports & imports trade but also for acceleration of International friendship & goodwill.